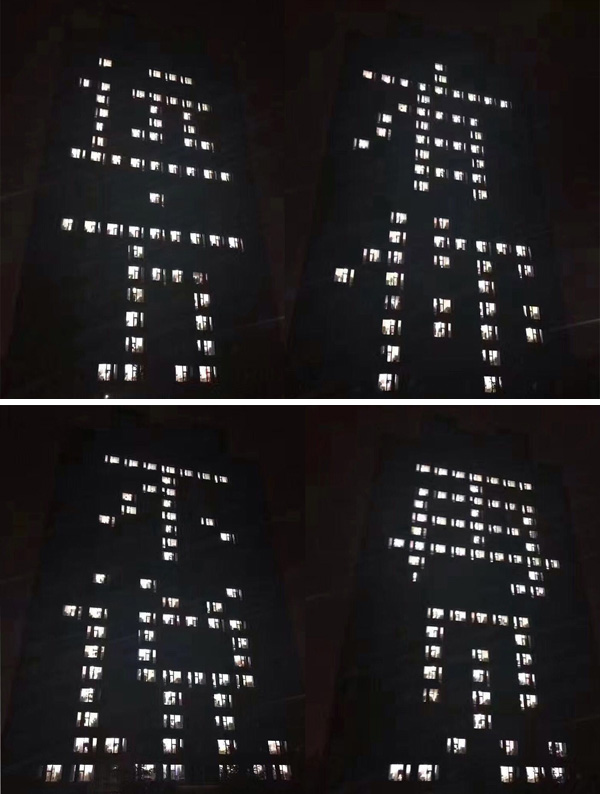 Some people say that the best period in one's life is youth, when you spend time and share experiences with your best friends.
Graduation season is always full of excitement as young people start their new lives, with expectations for a job, and sadness, due to all the farewells.
Eight Chinese characters, "yuan fang" (faraway), "you ni" (having you), "bu shuo" (never say), and "zaijian" (goodbye), were shining from dorm building windows on Saturday night at Northeast Normal University, in Changchun, capital of Northeast China's Jilin province, as students expressed their gratitude and love for their alma mater, as well as for the people who attended the university.
Source: china news
Students in Changchun say goodbye in special way during graduation season